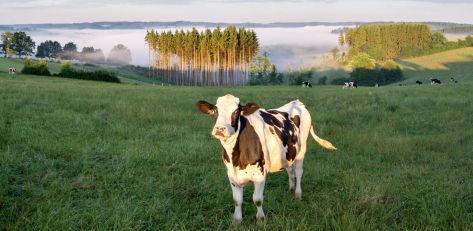 How well do you know the French Ardennes? From the Meuse Valley and the Pointe de Givet to the towns of Sedan and Charleville, this region has so many unique factors that you'll be absolutely amazed! When you book a room at our hotel in Givet, you'll have the opportunity to spend an enriching and relaxing break in the heart of the Ardennes.

If you love walking among pure nature and preserved architecture, the Ardennes make for a patch of heaven. As well as the area surrounding the Meuse, areas like Argonne, the Ardennes Champagne, Thiérache and the Portes du Luxembourg near Sedan make for wonderful places to explore during your visit. Also don't forget to take the time to discover the town of Charleville-Mézières and its vast Place Ducale, one of the greatest emblems of 17th century urban architecture in France. With so much culture, sport and gastronomy, let yourself be captivated by the Ardennes.

Cross the French Ardennes, following in the footsteps of great literary figures such as Victor Hugo, author of Les Misérables, and poets Arthur Rimbaud and Paul Verlaine. You'll also delight in the culinary specialities of the region, including Ardennes turkey and the unmissable boudin blanc, a white sausage from the town of Rethel. These staples of local cuisine are sure to whet your appetite. Fans of nautical activities will also love the region, thanks to the vast Lac des Vieilles-Forges in particular!